Launceston Computer Store
Computers Repairs and Computer Sales
Carbil Computers is your long established, family operated, local computer store in Launceston.  For 16 years we've offered our expertise in tailored solutions for both personal and business PC users in and around Launceston and the greater Northern Tasmanian area.  Whether you're in need of a new computer, software installation, or troubleshooting assistance, our friendly team of talented professionals are here to help. At Carbil Computers, we understand the unique needs of our customers, and we strive to deliver customised solutions to meet your specific requirements. Experience the difference with Carbil Computers – your go-to destination for all your computing needs.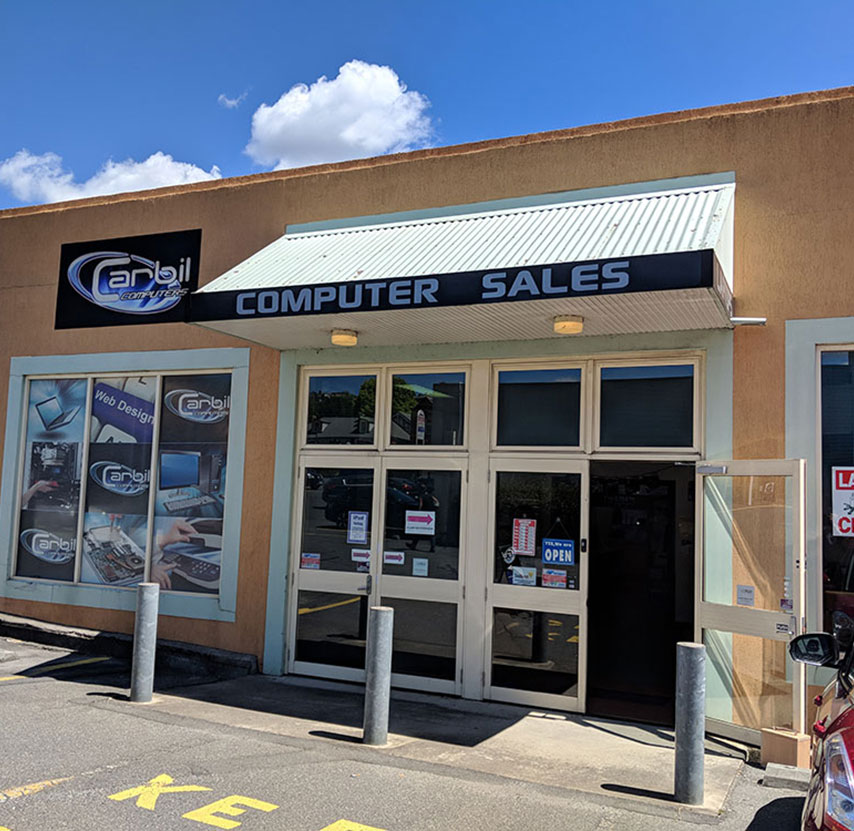 Computer Services and Repairs
Business Support & Repairs
Computer Sales & Accessories
Sales, Servicing and Repairs
Looking for the perfect computer solution in Launceston and Northern Tasmania? Look no further than Carbil Computers. Our local store offers a wide range of tailored solutions for personal and business PC users. From new PCs to existing repairs, we have got you covered. Drop in and browse our fully stocked showroom and explore our selection of affordable custom-built home, business, and gaming computers. We also have a large collection of cases, graphics cards, monitors, and other computer components available for you to take home today. Don't worry about parking; we have plenty right in front of our store. Visit Carbil Computers today and let us take care of all your computer needs.
Computer Repairs and More
Had trouble with a cybercriminal taking control of your computer?  Accidentally dropped your laptop on the floor?  Whether your desktop has suffered from an unwanted scammer or your laptop has a broken screen, we've got you covered. For whatever reason your computer is not operating the way it should, our fully trained and time served team are here to help.  With Carbil Computers by your side, you can trust that your computer is in capable hands.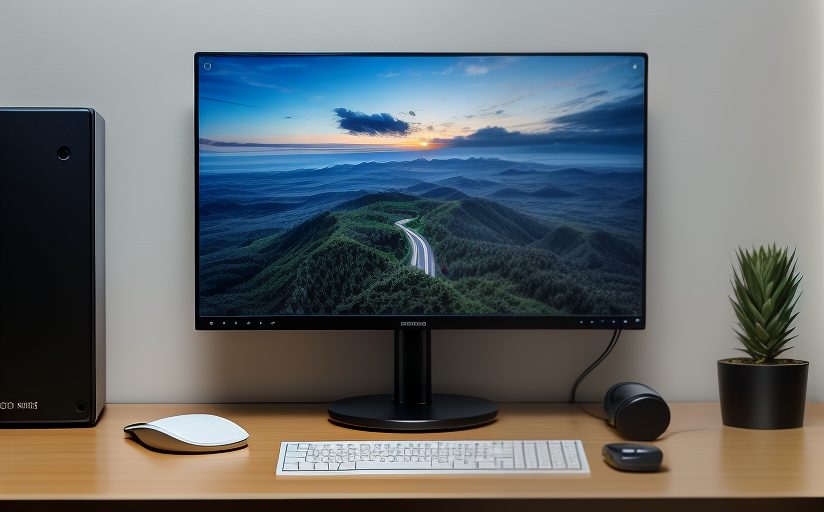 Yearly Service & Anti-Virus
Ensure your computer is operating at its very best with a Carbil Computers annual Service and Anti-Virus.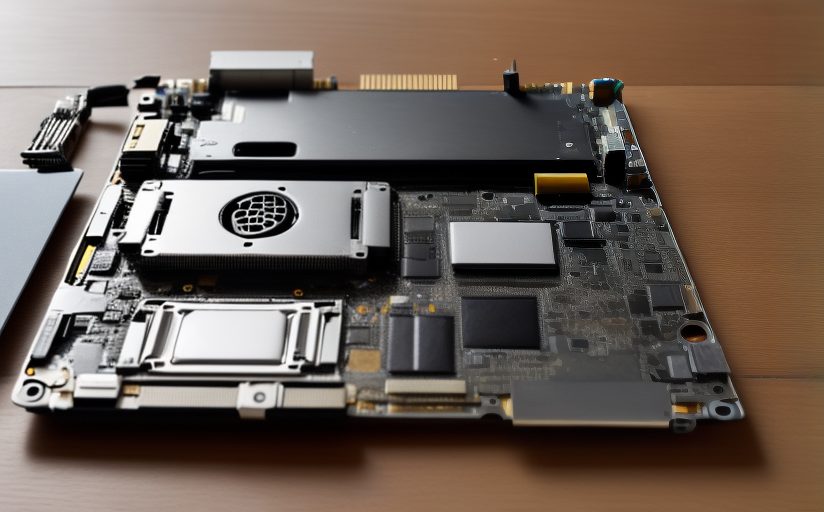 Professional Desktop & Laptop Repairs
Whether it's physical hardware damage or frustrating software malfunctions, our trained and experienced technicians can diagnose and repair a large variety of PC problems. Getting your system back up and running is what we do best.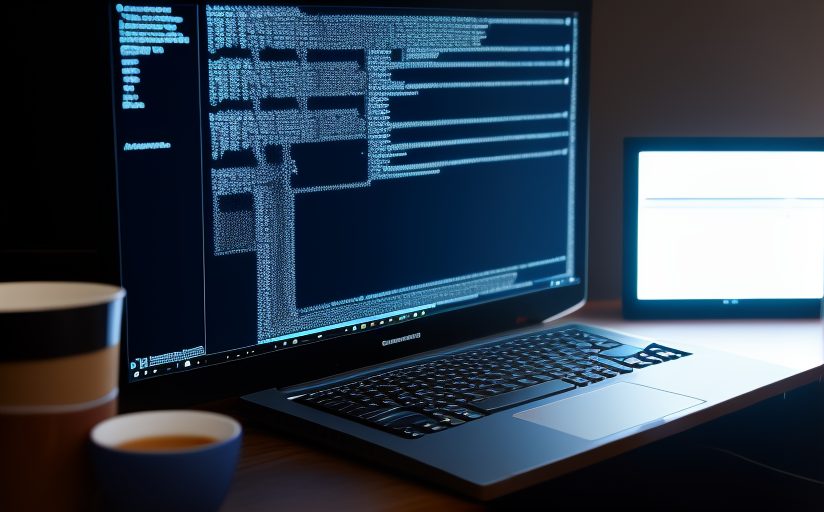 Expert Virus Removal & System Clean Up
Is your system running slow? Are you getting flooded with infuriating pop-ups? If your system's infected, our comprehensive virus removal service will get your PC back to full health and make sure it's safe to use again.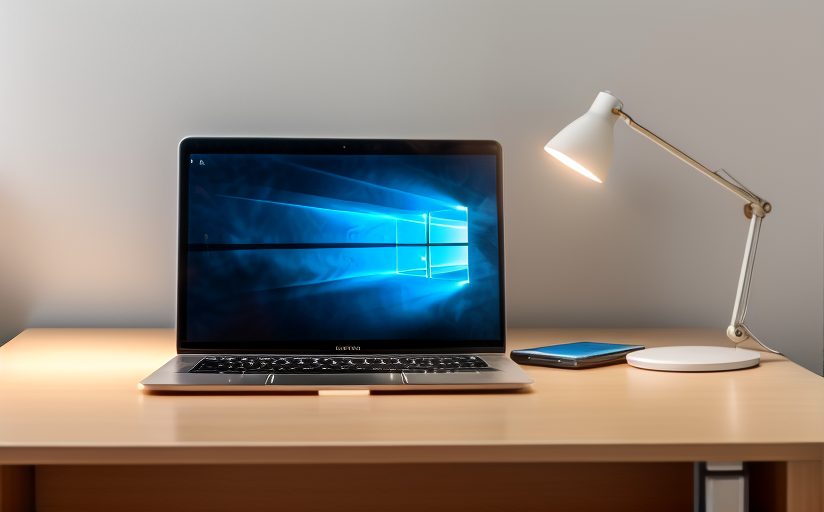 Wide Range of New & Refurbished Laptops & Desktops
At Carbil you'll discover Launceston's largest selection of new and premium refurbished desktops and laptops to suit every style, requirement and budget. From basic home use to intricate commercial workloads, we have the ideal PC that's right for you.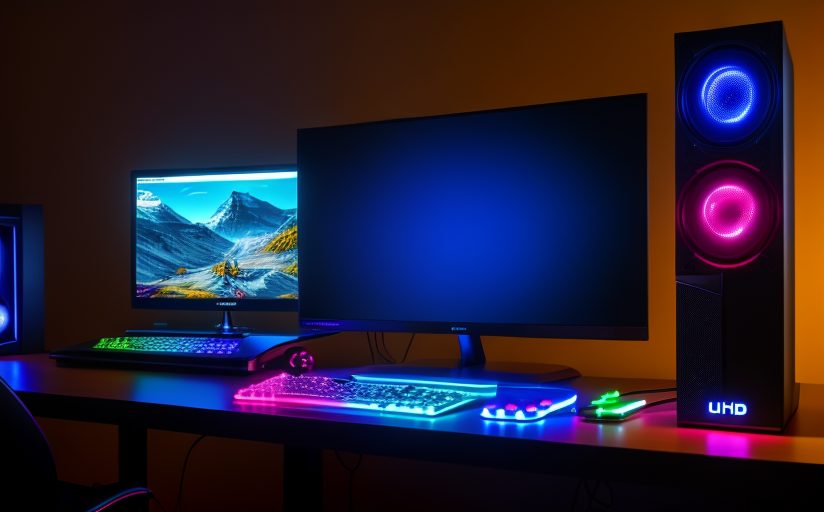 Custom Built Gaming PCs and Peripherals
A Carbil custom gaming system is designed and built especially for you. You tell us the games you love to play and what budget you have in mind and we'll build a superb gaming system using industry-leading components. Dominate the competition with a Carbil gaming system built just for you.
At Carbil Computers we understand the importance of a reliably fast computer without the high price tag. Drop by our Launceston computer store to explore our ever-changing range of quality refurbished laptops and desktop computers. Rest assured all our pre-owned devices are premium rated refurbished, ensuring great performance on a budget. With our commitment to quality, we conduct thorough checks and only set up the latest Windows 10 or Windows 11 operating systems to ensure the safest and greatest user experience.
Delivering a Quick, Cost-effective and Trustworthy​ Service
With Carbil Computers there's no need to pre-book an appointment.  Simply bring your computer in at a time that's convenient for you.  We also understand the urgency of getting your computer back as soon as possible and complete every repair job, however large or small, correctly and as quickly as we can.  There's a reason we're one of Launceston's longest established computer sales and repair stores and why we have returning customers happy to recommend our services to their family and friends.  Find out for yourself and visit Carbil Computers today.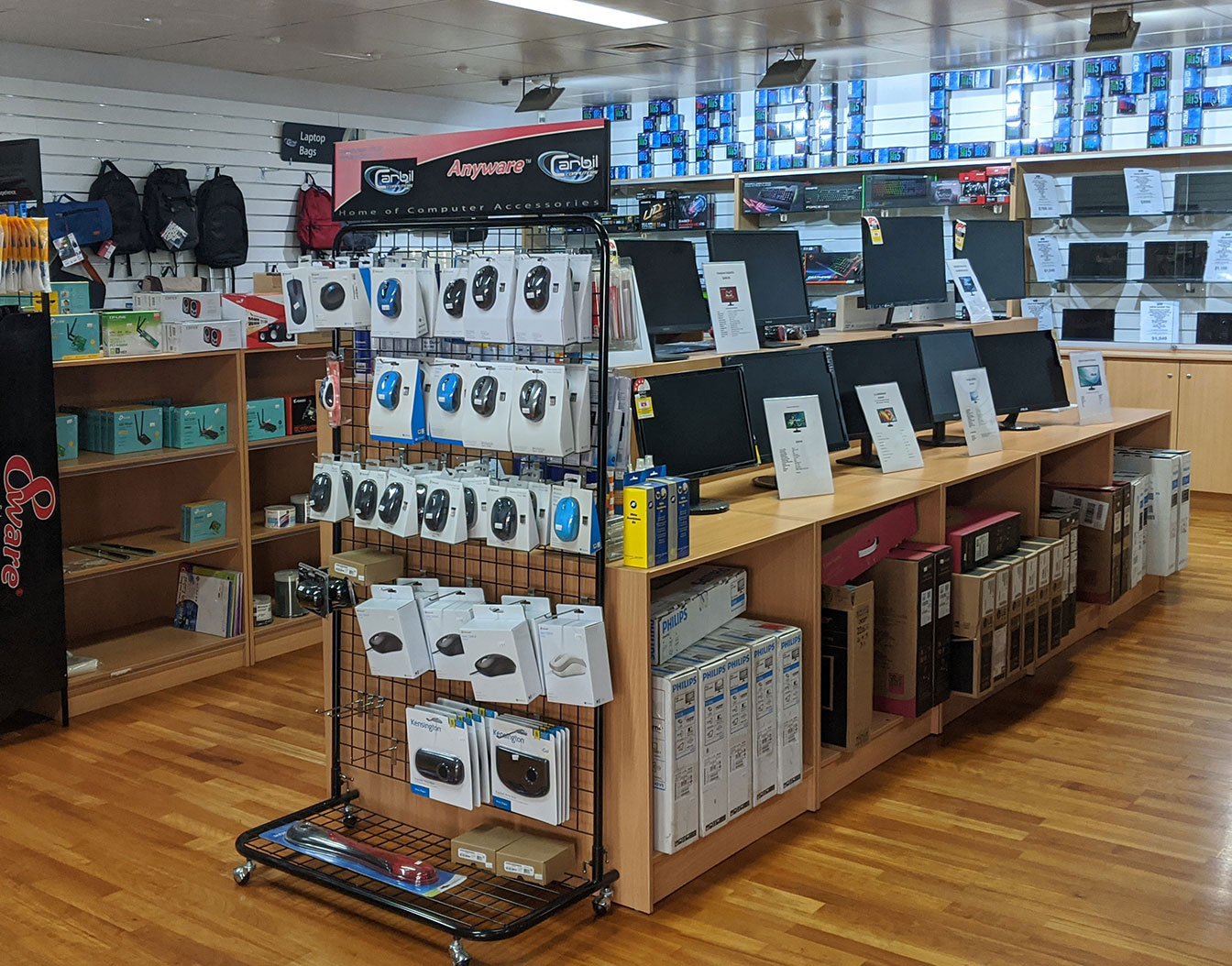 Monday – Friday
9am – 5.30pm
Saturday
9am – 1pm
Sunday
Closed
Computer Store
From the sale of a new PC to the fix of a laptop screen, the servicing of a home system to the setup of a business suite, Carbil Computers can take care of your entire computer needs.​
Location: 25b Frederick Street, Jimmy's Complex, Launceston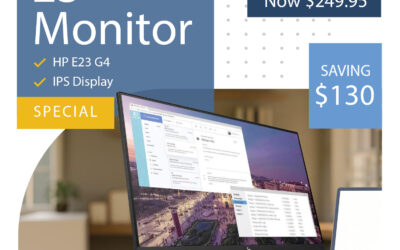 Enhance your viewing experience with the feature full HP E23 G4 Monitor. Energy efficient, premium quality and cost effective. On Sale strictly while stock lasts.