Our Stores | Launceston, Jimmys Complex - 03 6334 5332
Our Stores | Launceston, Jimmys Complex - 03 6334 5332
Having your computer serviced annually by a Carbil Computers technician will dramatically reduce the chance of an unexpected breakdown, and radically increase your computer's functionality and lifespan, saving you valuable time and money in the long term.
Up-to-date Updates & Hardware Tested
Bugs Eradicated & Disk Cleanup
Instant Internet Security and Virus Protection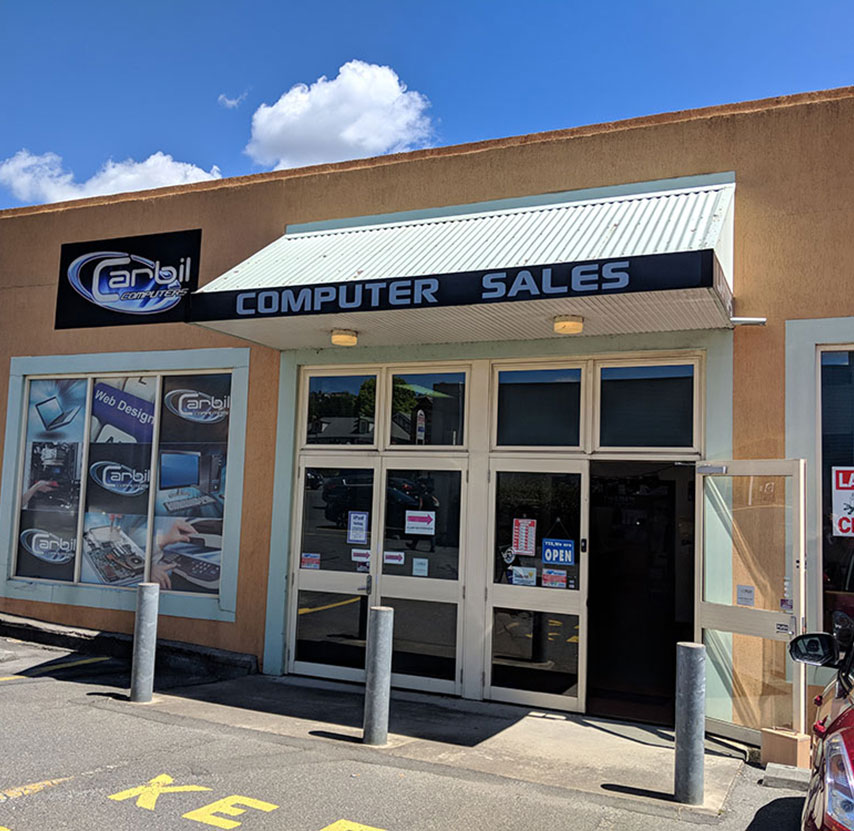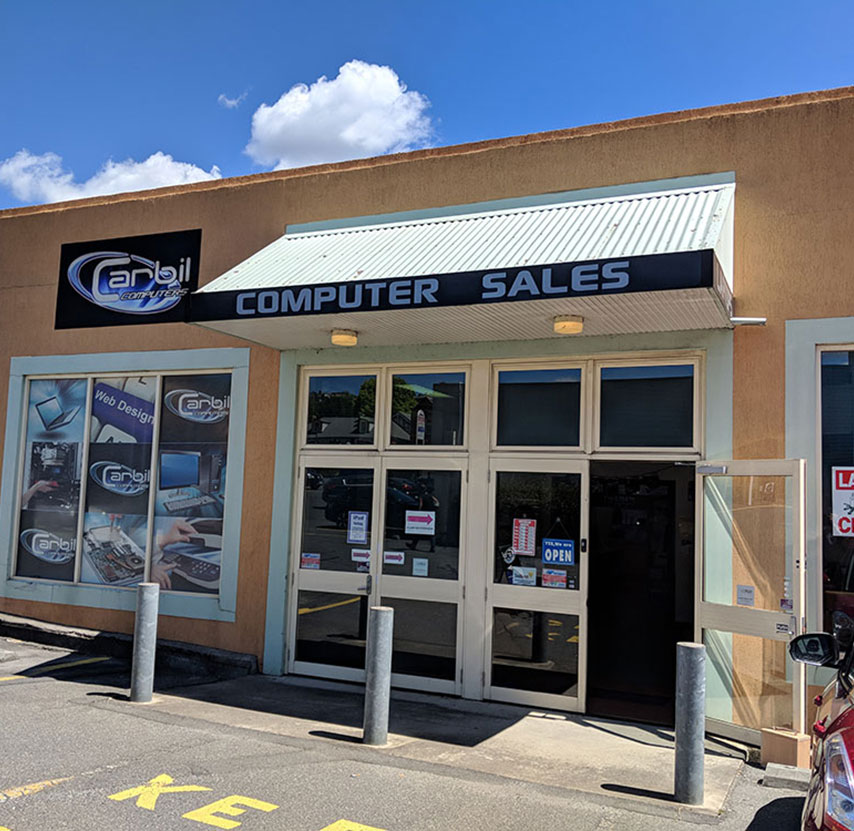 No Need To Book An Appointment!
We understand how important your computer is to you and that servicing it should be fast, reliable and affordable. That is why we have our own fully skilled and capable Service Technician to complete all Service and Anti-Virus jobs quickly and efficiently.
Expert Computer Repairs in Launceston & Kings Meadows
Is your computer or laptop running slow? Does it freeze, crash or shutdown unexpectedly? Are you getting flooded with infuriating pop-ups or do webpages seem to take forever to load? Maybe your machine sometimes shows a blue screen or worse – fails to turn on at all? Whatever the problem may be our trained and experienced technicians will make every effort to get your computer or laptop running to its best again.
From the sale of a new PC to the fix of a laptop screen, the servicing of a home system to the setup of a business suite, Carbil Computers can take care of your entire computer needs.
Computer Repair Center
In store you'll find our fully stocked showroom for you to browse at your leisure and our busy service room which is viewable for you to see our technicians hard at working. For this, and all other computer requirements, including computer sales and repairs in Launceston, come along to Carbil Computers today.
Website Design
What's more, we're the only computer shop around with our very own in-house web design team offering professional website design in Tasmania.
What We Do
Computer Servicing
Internet Security & Anti-Virus
Computer Repairs
Malicious Software & Virus Removal
Broken/Smashed Screen Replacements
Notebook Keyboard Replacements
Computer Upgrades
New Custom-Built Desktop Computers
New Notebooks
Computer Accessoires
Website Design
Existing Website Alterations and Maintenance
Graphic & Logo Design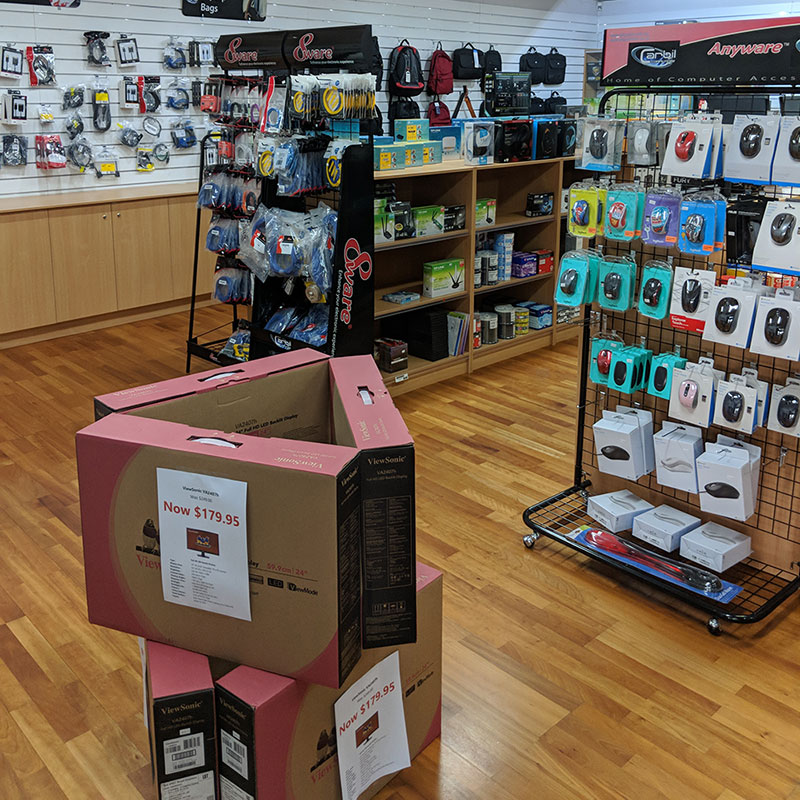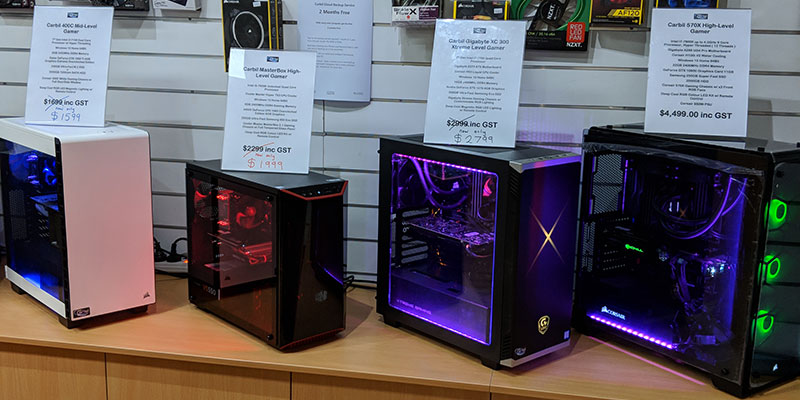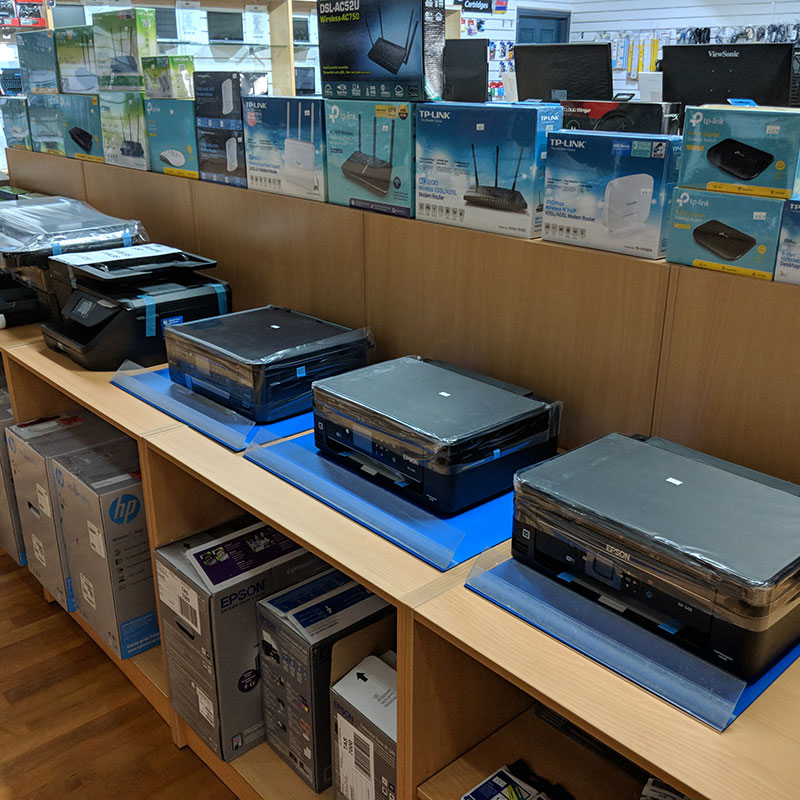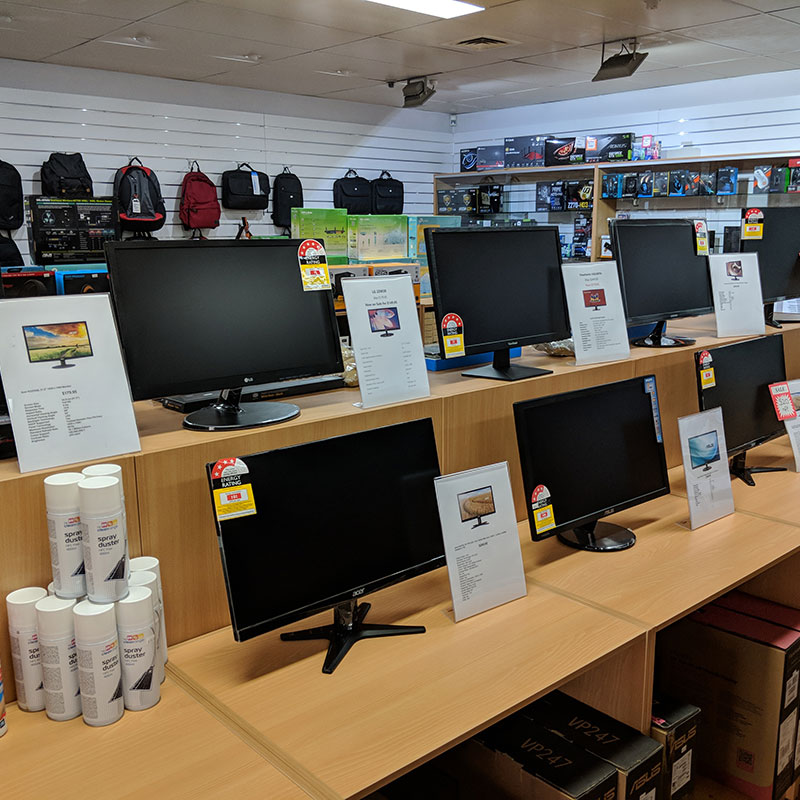 Visit our Computer store located on Jimmy's Complex, Launceston, and you'll see exactly why. Here you'll find our showroom fully stocked with the very best desktop, laptop and computer equipment and accessories at everyday low prices. In store you'll also discover our range of unmissable special offers on everything from high-end gaming computers to the single smallest cables. But most importantly we employ NO sales staff – simply genuine computing enthusiasts who'll help you find the perfect desktop, laptop, component or accessory that's right for you.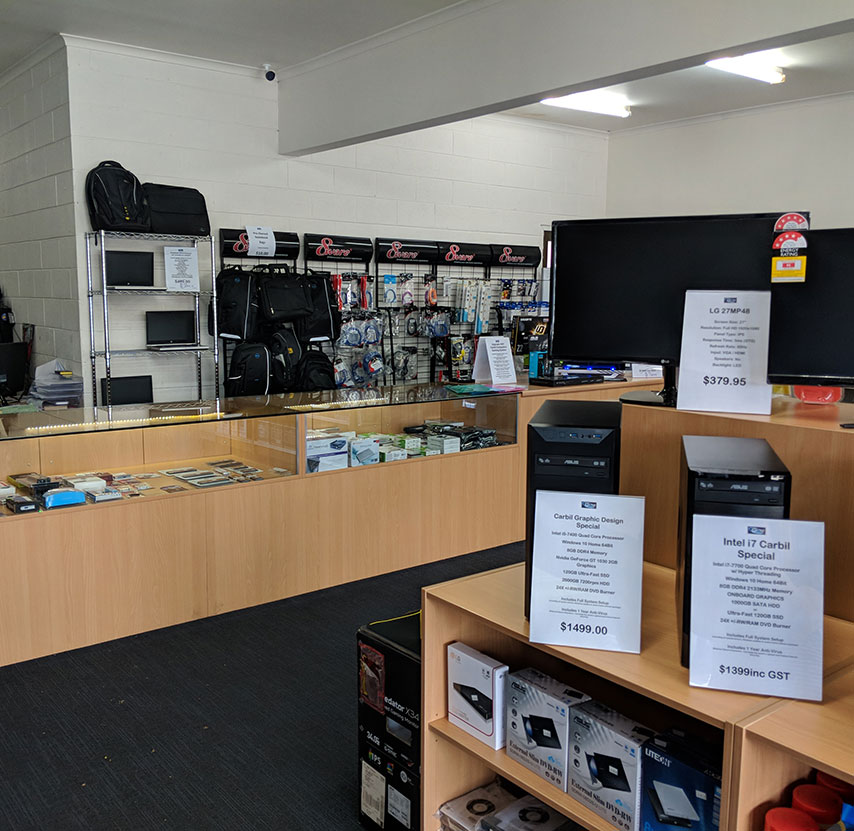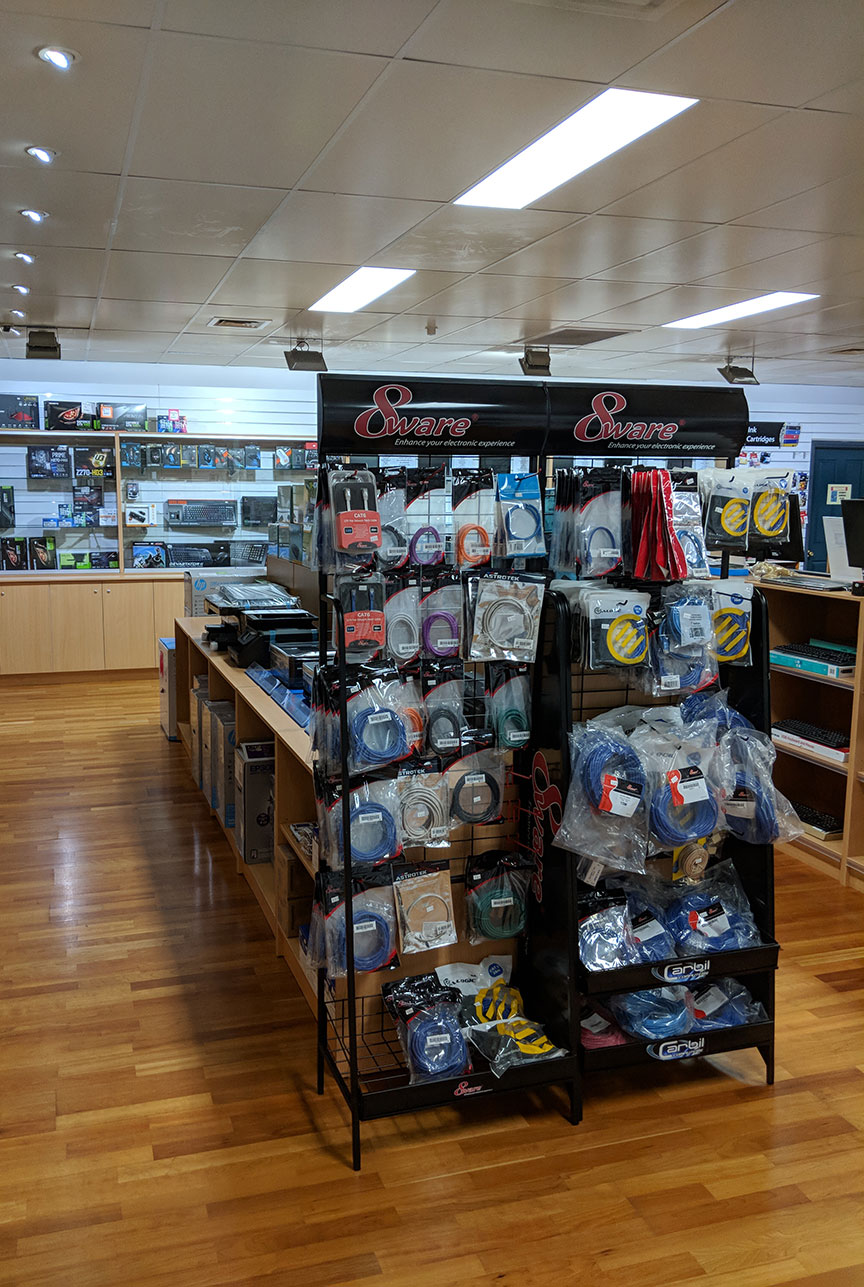 Computer Repairs Launceston & Kings Meadows
We are expertly skilled in all aspects of computer and laptop maintenance and repairs including:
Spyware, Malware and Trojan Virus Removal
Damaged Hard Drive / Data Recovery
Broken Laptop Screen Replacements
Hardware Malfunction
Software Corruption
Liquid Spillages
Power Issues
Fault Finding
Over Heating
Our History
Carbil Computers is a family run store with focus on providing exceptional customer service combined with highly competitive prices.
Our doors have been open for 8 years now and in this time we are proud to have helped so many of Northern Tasmania's businesses and residents with their computer requirements. Whether you've never visited us before or are one of our many valued customers, you're sure to receive a warm welcome when you walk through our doors.
Have A Question
Say Hello!
If you have a quick question or can't find a product, please send us a message below either on our contact form or online chat box (bottom corner of the site) or call our Launceston store on 03 6334 5332 .