Find Your New Custom Build Desktop
All of our desktop computers are built here in store by our highly-trained team of computer technicians. Whether you're looking for a low-cost home computer, a high performance business machine, or an enormously powerful gaming system, we are sure to have the perfect computer that's right for you.
Our Store
Launceston: 25B Frederick Street, Jimmy's Complex
Need Your Data Transferred?
Whether you don't have the time or the know-how to transfer your personal data from your old computer to your brand new computer, we can help.  We can transfer all of your precious photographs, important documents, existing emails and more, without compromising the security on your new computer.
Computer Accessories
Looking for a new case, water cooling or new monitor?  We have a range of quality accessories to choose from including Wireless Mice, External Hard Drives, Web Cams and much more.  Pop in store to view our full range.
Upgrades
Like the look of a different case? Want extra Hard Drive space, more memory or another graphics card? Alternatives or upgrades can be added to all of our custom built computers. Simply let us know what component(s) you would like replacing so we can build you the ideal computer that will exceed your expectations.
Full Setup Included Free of Charge
What's more, when buying a PC at Carbil Computers all you have to do when you get home is plug it in.
We do everything for you so there is no hassle spending hours' setting it up before you can begin to enjoy your purchase. All our systems are setup fully before leaving the store – ideal for those who don't have the time or the inclination to set up their own. This includes the installation and activation of your chosen operating system, installation of all device drivers and completion of all current Windows Updates as well as installing a number of useful programs including 1 Year Anti-Virus and Internet Security.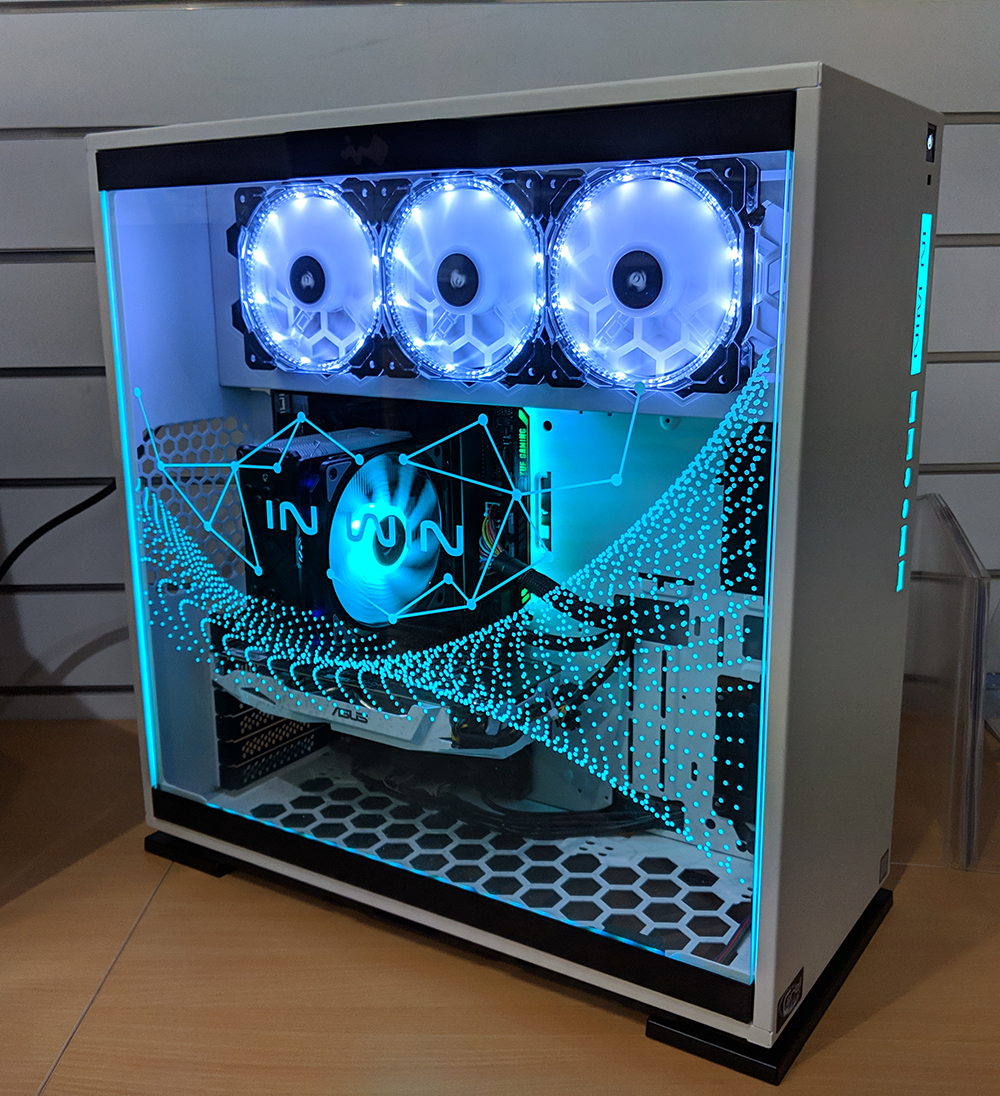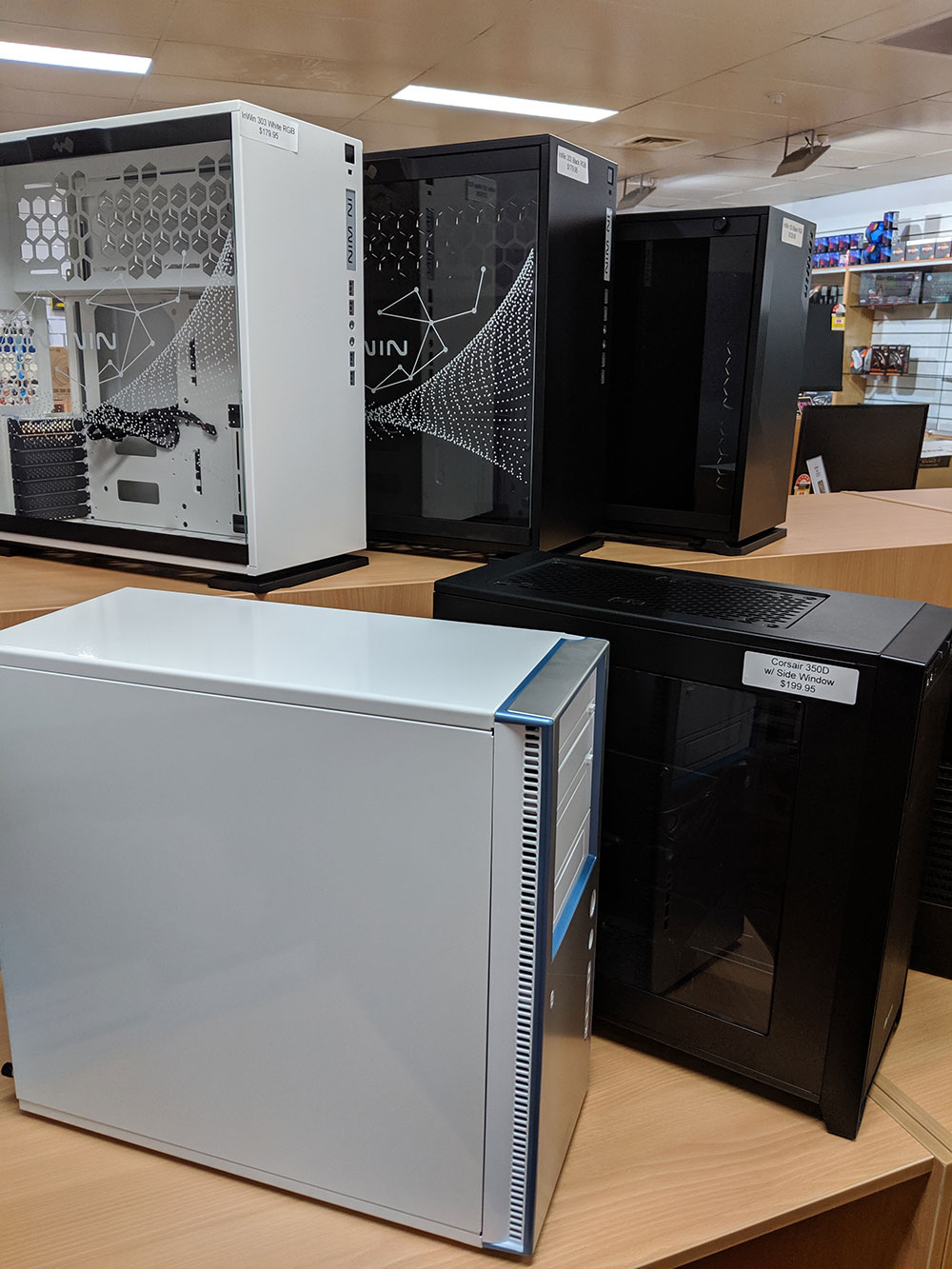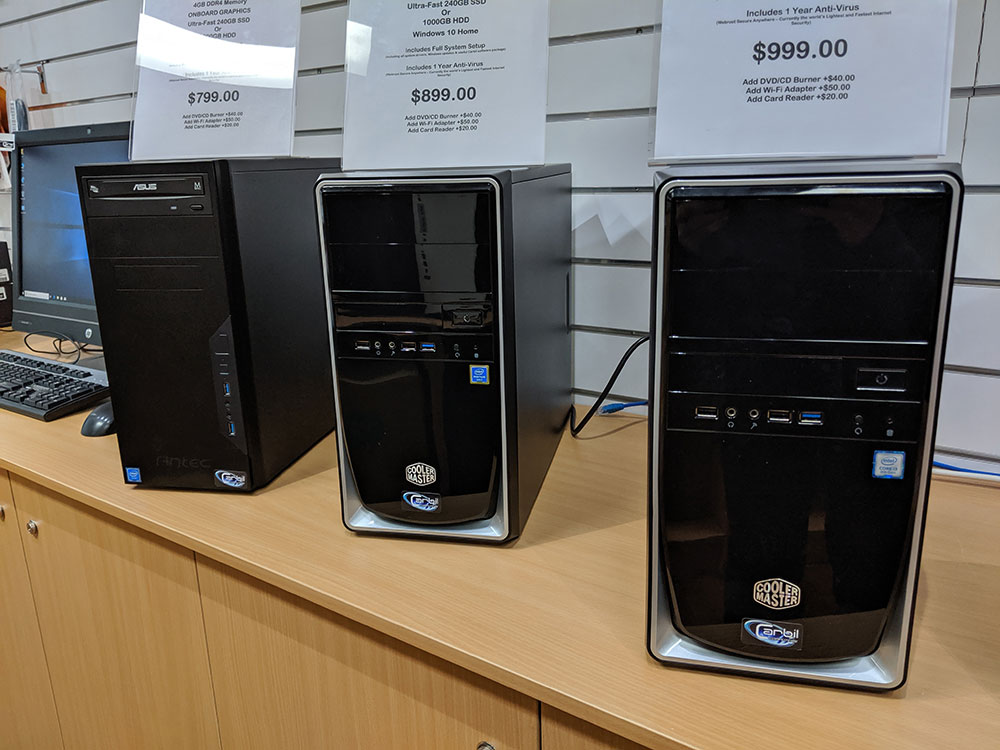 Carbil Software Package Included Free of Charge
Because we know you'll want to enjoy your new computer as soon as you get it, we install a selection of useful programs, each one designed to assist you with your new purchase, whether it's for safe and secure web browsing, watching movies and TV shows or completing office work. Our program package includes:
1 Year Anti-Virus and Internet Security
12 months of the best Anti-virus that is the most suitable for your new desktop
Adobe Reader
Read PDF and documents from the Web
CD Burner XP
Burn Music, Movies and Photo's to Blank Media
LibreOffice
An excellent Office Suite suitable for Word Processing, Spreadsheets and creating Presentations
Google Earth
Explore the far reaches of the world, right from your computer
Skype
Voice or video call your distant loved ones or instant message your friends – all for free
Modzilla Thunderbird or Windows Live Mail
Let us setup your emails so you're all ready to send and receive straight out of the box
Order and Pick up Instore
Order online today to have your items ready to pick up in store and pay when you collect.
New Desktop Computers
Please Note: Our stock changes daily.  We are constantly updating our website, but some items may be out of stock when ordering online. Please contact us for up-to-date availability of our products.
Visit Us Today
Contact us or visit either our Launceston Computer Store or our Kings Meadows Computer Store for more information on our refurbished computers.