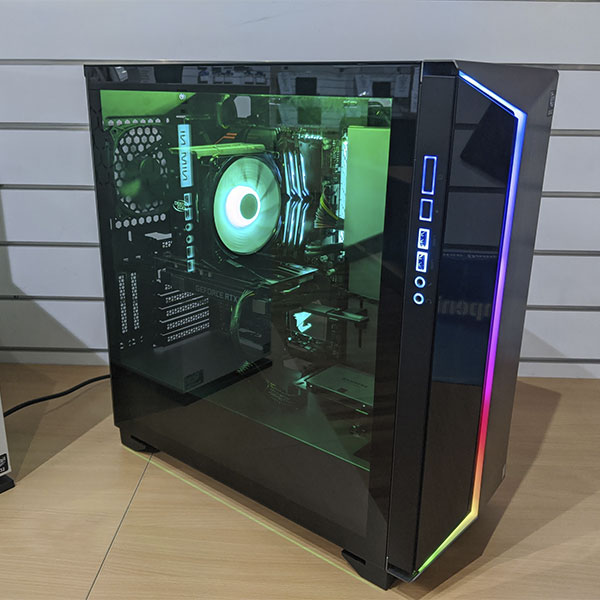 At Carbil Computers you'll discover Launceston's largest selection of new and premium refurbished desktops and laptops to suit every style, requirement and budget. From basic home use to intricate commercial workloads, we have the ideal PC that's right for you.
Please Note: Our stock changes daily.  We are constantly updating our website, but some items may be out of stock when ordering online. Please contact us for up-to-date availability of our products.
Order online today to have your items ready to pick up in store and pay when you collect.
Our refurbished computers are from ex businesses and government sectors which means our refurbished laptops and desktop computers are powerfully and fast. Most of the computers have i5 processors or i7 and with SSD to make them powerful and fast. All premium rated refurbished and we only select the highest quality computers.  All Computers are fully check over and setup with the latest version of Windows 10.
When you buy a new notebook from Carbil Computers all you have to do when you get home is switch it on and it's all ready to go. Before the notebook leaves our store we complete the mandatory initial setup process including choosing the optimal privacy and power settings. We'll make sure all the latest device drivers are fully up to date, remove all preinstalled trial software and complete all Windows Updates. Basically we do it all for you. Why spend hours in front of your new notebook setting it when you should be enjoying your new purchase? Picking a new notebook from Carbil Computers means you can do just that.
All our gaming desktops are custom made, please contact us for a custom build gamer to fit your requirements and budget.
All of our desktop computers are built here in store by our highly-trained team of computer technicians. Whether you're looking for a low-cost home computer, a high performance business machine, or an enormously powerful gaming system, we are sure to have the perfect computer that's right for you.